LOVE GOD? Do you want to do something with eternal significance?
LOVE KIDS? The work is challenging, but the rewards are sweet!
LOVE TO SERVE? Don't miss this awesome opportunity to serve God through Christian camping. English Camp is looking for volunteers to work with summer youth camps.
INTERESTED? For more information contact us.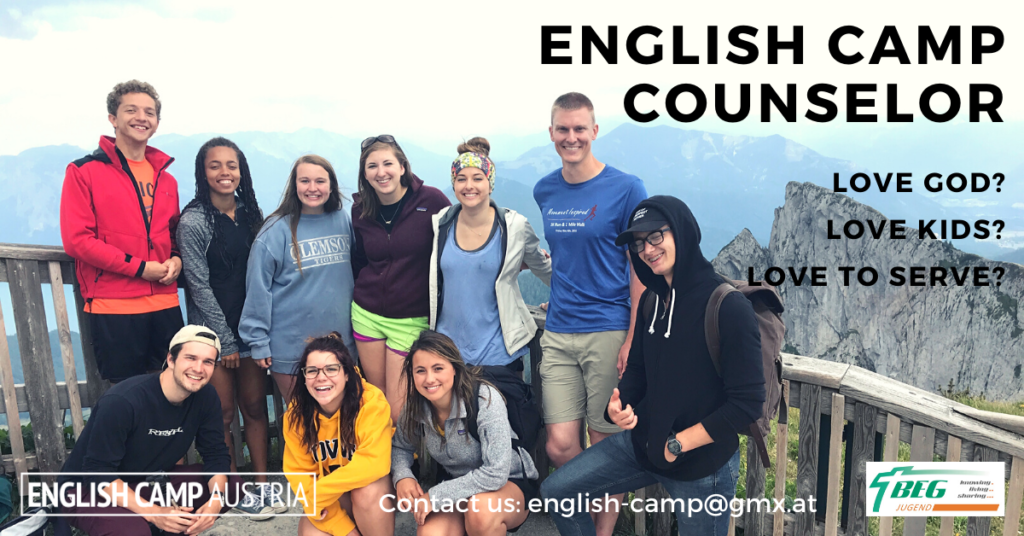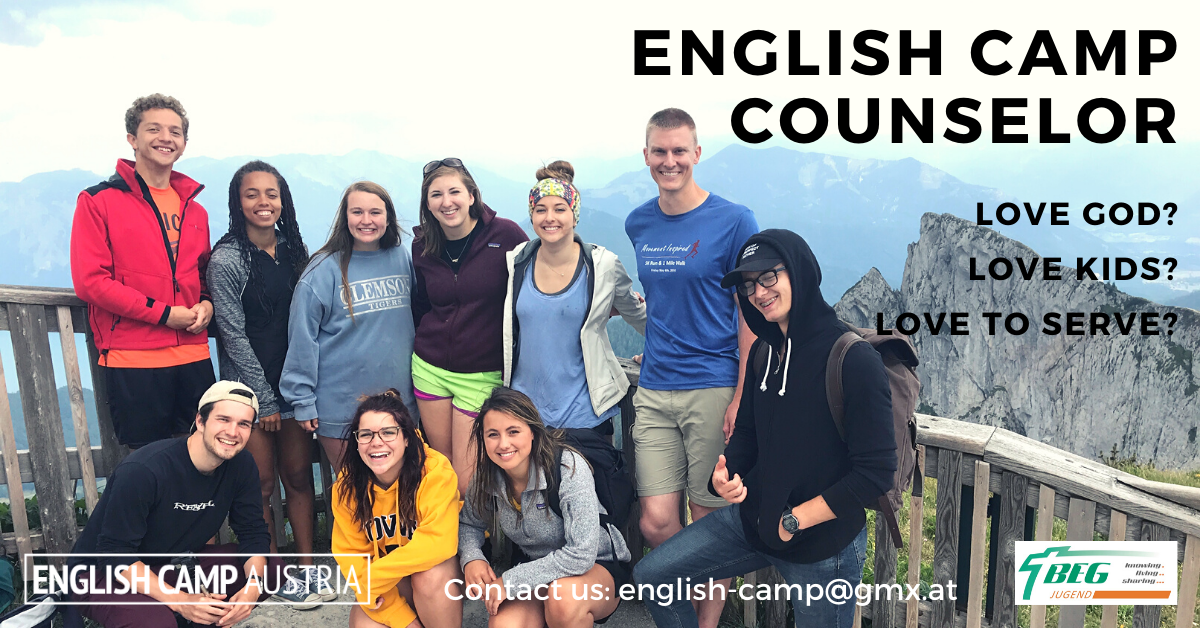 Since the beginning of our English Camps in Austria (1993), we have worked closely with Camp Shamineau in Motley, Minnesota, USA. For over 20 years many Austrian youth have visited Camp Shamineau and helped as SMT (Summer Mission Team).
SMT are involved in a week of staff training and a minimum of five additional weeks serving at Camp Shamineau.
The Summer Missions Team consists of select students (age 15 and up) who are involved in training that prepares them for specific counseling and teaching opportunities with summer campers. 
SMTs are encouraged to develop their personal walk with Christ and try new leadership challenges. This is accomplished through training activities, junior counseling experiences, assisting in teaching skills classes, leading cabin devotions as well as time spent working on support crews.